Social Media & Content Marketing
Introduction

To Best Social Media Agency!
We help connect SME's to their potential customers and loyal fans by implementing solid Social Media Marketing  strategies.
Elevate your online presence by having us professionally manage your day to day Social Media, It includes continuous updates about your business and more important is interaction with your customer. We take care of your Social Media accounts to ensure you have a consistent and high-quality voice across the social landscape. Every story we craft for our client's social media channels serves a purpose and is planned out months in advance.
Managing your social media requires a clear content strategy, unwavering consistency and buckets of creativity.
OUR

PROCESS
Well, we put our tried and tested methodologies into action, using Social Media Management Framework we devise a completely bespoke strategy and detailed implementation plan for you.
ENGAGE, EXCITE, AND EXCEL WITH ONE OF THE LEADING SOCIAL MEDIA MARKETING AGENCY
Our recommendations are always tailored to your business, but our step-by-step approach to consultancy is tried and tested. We pride ourselves on offering a market leading service, and our social media consultant rates are priced competitively, delivering unbeatable value.
Analysing Target Audience
Your social media target audience consists of the people who are most likely to be interested in your product.
We need to get our heads around the types of people you're selling to. What gets them going, what upsets them. What problems do they have (in their lives, at work, etc. – wherever it is your product/service helps them)
Social media target audience will help you market your product effectively, and prioritize who you're targeting.
When we develop your target audience, it will be based on research and data
Figuring out how to view things through your customers' eyes isn't easy, but it is crucial for the success of your business, developing a design concept is the most "fun" part of design engineering. This is where our imaginations run free and we come up with new and creative ideas.
We've seen the continued importance of visual content emphasized by the changes that occurred across almost every major social network, including Facebook, Instagram, and Twitter. At the same time, videos continued to grow as powerful tools for brands looking to communicate more easily with their readers, and virtual reality (VR) is finding its place as a marketing tool in numerous businesses.
We will demonstrate the impact visual content has on reach, engagement, and sales.
Whether you're just starting out with content marketing or you've been using the same approach for a while, it never hurts to revisit your content strategy plan and make sure it's up-to-date, innovative, and engaging for your prospects and customers – no matter when or how they intend to buy.
A content strategy is a plan in which you use content (audio, visual, and/or written) to achieve your business goals. A successful content strategy will attract your target audience at every stage of the funnel and keep them engaged even after a purchase.
The world of social media has changed quite a bit in recent years. It used to be that if you published a message on a social channel, your audience would see it. But now, with so many users and so many posts, plus network algorithms that don't favor brands, it's more difficult than ever to use social media as a channel just to share content. Clicks are no longer easy to acquire. This means that it's time to shift focus and start looking at social media as what it's best used for — building meaningful one-to-one relationships. Listen to and engage with your customers and prospects directly. People want to talk to people, not brands. They want to engage directly with individuals, and the world of social media is the best place to do just that, we will tell you how to change the game with a direct engagement strategy.
Brand awareness is incredibly important for business success and overall marketing goals, this strategy boosts your brand awareness and positively impact your marketing efforts, consumer perception, and revenue
In a world where consumers rely on extensive research and others' opinions before making a purchase, brand trust is everything. Once a consumer bonds to your brand, they're more likely to make repeat purchases with little to no forethought — which then bridges the gap between trust and loyalty.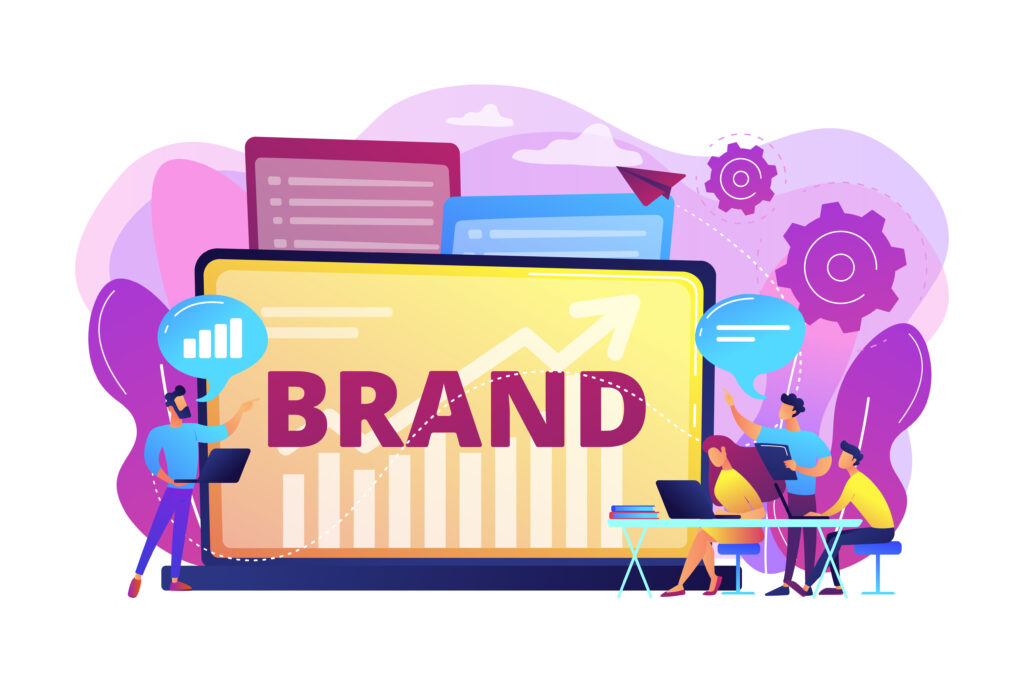 Social Media Marketing Strategy
Discover how social media marketing can help you generate leads, boost conversions, and increase brand awareness.
Build an effective social media marketing strategy, set up social listening and moderation, create social content, extend your reach, excel in digital advertising, measure ROI, and more.
Measurement and Effectiveness
Social media marketing is newer to the scene, but it can be huge for company revenue and lead generation. Measuring marketing effectiveness on social media is pretty straightforward.
It's easy to track the number of inquiries or leads through gated content on social media, and engagement can also be tracked through reposts/shares, comments, and follower count.
If your account has a high follower count but comparatively low engagement rates, you can start investigating where to tailor your social marketing strategy for improved engagement, leads and revenue.
We provide channel-specific social media strategy consulting services
Our comprehensive social media marketing offerings offer many ways to energize your business with results-based plans. The main goal of our social media marketing packages is to generate a considerable audience and potential prospects.
We take care of the end-to-end management of your social media business pages so that you can concentrate on building a sustainable business with the support of our marketing partnerships. 
We grow brand awareness on all the major networks such as Instagram, LinkedIn, Facebook, and Twitter & Youtube.
You will be assigned a dedicated social media account manager to develop your strategy and execute it. This person will learn your business and be your primary contact. You will be able to communicate with your social media manager daily via email or schedule a call at a time that is convenient for the both of us.
Develop A Social Media Strategy That Is Specific To Your Business
Develop Engaging Content Calendars And Posts
Reporting And Communication
Growth Optimization And Daily Maintenance
Check the Pulse of your Digital Strategy with a Social Media Audit.
How do you know if what you are doing in the realm of social media is working? Are you posting the right content? Is your audience responding? Is there a return on investment in your social campaigns? Or, are you even investing in the right things? That's where a social media audit can be a game changer for your business.
This data provides you with information you can use to make social media more effective for your business.
Social Media Business Account Setup
We set up a strong social media business presence by following uptodate social media guidelines, considering the business goals, keeping the target audience in mind.
We will be responsible to handle the social media business accounts depending on the type of subscription you have chosen.
We treat each channel differently based on the respective channel audience, we provide channel based content, graphic designs & videos.
We make sure to keep the consistency equal for all the channels.
Social Media Optimization
Social media is constantly evolving — you can always expect new platforms, audiences, and features to emerge. This means there are always new ways to utilize this channel for your business.
We optimize your social accounts by updating with new banner images, changing bio's & descriptions, linking your websites,highlighting your presence, adding the right buttons, curating the entire history, integrating other marketing channels, deciding the proper image dimensions and multiple other factors.
Social Media Listening & Monitoring
Do you know what your customers are saying about you on Facebook? Have you seen how your competition is using Instagram in their new marketing campaigns? Are you answering product questions from prospects on Twitter? Or maybe the reverse is true — no one is talking about your company on social media at all. How do you even know?
Social listening and monitoring can give you the opportunity to manage your reputation, determine new avenues of business development, and to get ahead of your competitors.
Social Media Competitive Analysis & Recommendations
A competitive analysis is a strategy that involves researching major competitors to gain insight into their products, sales, and marketing tactics. Implementing stronger business strategies, warding off competitors, and capturing market share are just a few benefits of conducting a competitive market analysis.

A competitive analysis can help you learn the ins and outs of how your competition works, and identify potential opportunities where you can out-perform them.Comprehensive market research helps establish the foundation for an effective sales and marketing strategy that helps your company stand out from the crowd.
Without engagement, social media is just media. Its time to shift focus and start looking at social media as what it's best used for — building meaningful one-to-one relationships. It's quite simple, really. Listen to and engage with your customers and prospects directly. People want to talk to people, not brands. They want to engage directly with individuals, and the world of social media is the best place to do just that. Individuals who engage with you on social are likely to trust you more, have deeper loyalty, and be more likely to recommend your products and services to others.
Reach, views
Likes and Favorites
Comments, DMs, Replies
Shares and Retweets
Saves
Clicks
Mentions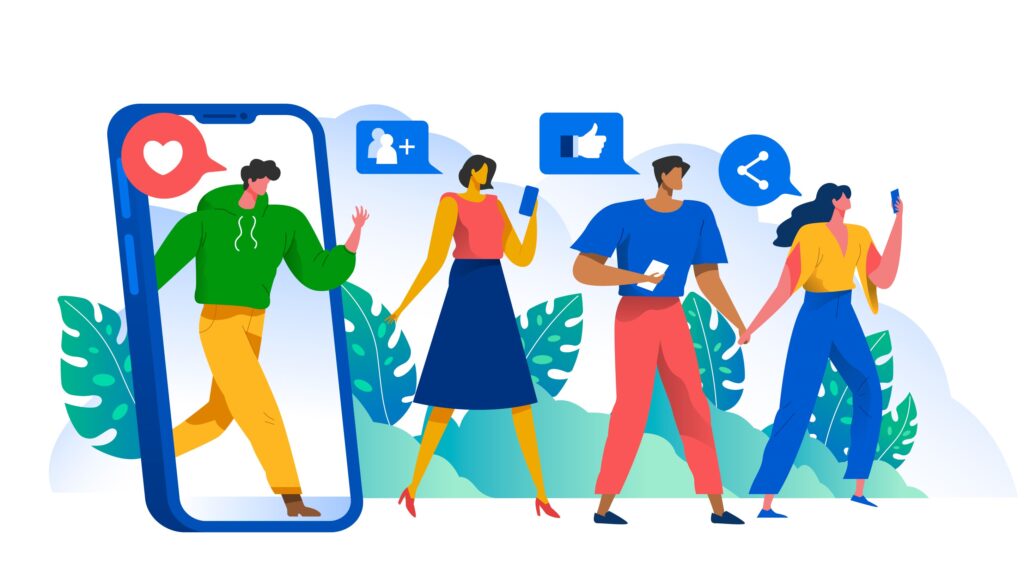 Reputation & Crisis Management
We manage your reputation by monitoring and protecting your brand's online reputation in social media.
A positive brand image can undoubtedly influence a consumer's decision to buy a product — and, for virtually every business, building a positive brand image starts online.
Our Powerful Reputation and Crisis management plans helps you deal with the business crises over social media.
Social Media Customer Service
Our social media customer service plan should help you with a few different things — reactively solving customer problems and complaints, proactively providing customer assistance and delight, and cultivating a brand known for something positive and inspirational Social media customer service is when we offer customer support on your social media channels. With social media customer service, you'll have dedicated support reps to monitor social media complaints, questions, and concerns.
We'll provide detailed monthly reports measuring our progress & performance against your objectives & KPI's. We'll also use these analytical insights to continually review & improve our strategy, so you get the best results!
Key Metrics
Post Analysis
Demographic Breakdown
Hashtag Analysis
If you are looking to solidify your presence in Social Media, Bluetuffy Social Media Marketing Company is at your Service.
CONTENT WRITING & MARKETING
We help businesses across the globe to create perfectly written website copy, business content, internal communications, brochures, emails, adverts and social media content.
Expertly crafted, SEO optimized articles that will act as the fuel on the fire of your social campaigns, lead to organic search traffic to your site and build trust with your customers.
Content Strategy
Personalized content strategy custom-tailored to meet the needs of your business
Content Development
We'll take care of all your content needs by creating branded content based on your business needs.
Content Creation
Our content creation is composed of the most experienced and creative content developers.
Content Optimization
Our SEO content services ensure your content is optimized to rank in relevant searches.
Content Promotion
We'll get your content seen by your target audience to boost exposure and drive traffic to your site.
Content Reporting
Every month, you'll get a detailed report showing the effectiveness of your performance and returns.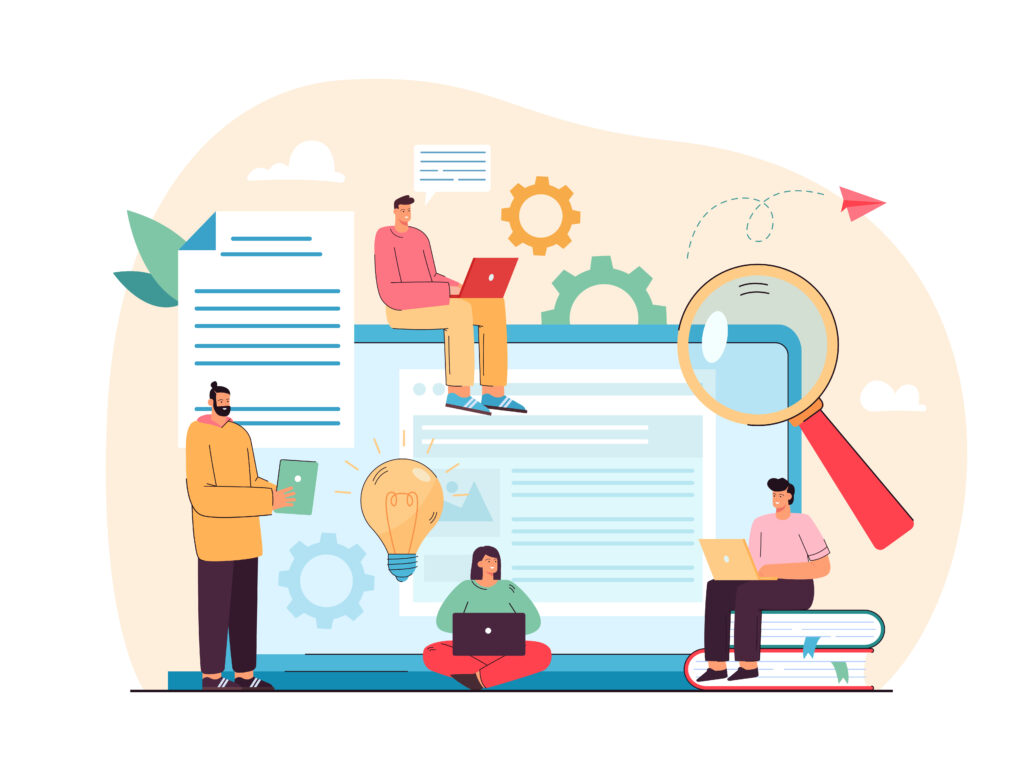 Our creative team creates, edits and delivers content that weaves the story you want to tell
Social Media Content
Evergreen Blog Articles:
eBooks
Email/Newsletters
Guides & Playbooks
Case Studies
Website Content
SEO Optimized Content
E-commerce Content Writing
Product Description Writing
We help you create a cohesive, comprehensive content marketing strategy that engages your audience, drives traffic to your website while helping you create brand awareness.
Our content marketing services help you inform, and educate your audience about your products and services. Every industry needs content marketing to increase brand awareness, drive website traffic, generate and nurture leads.
We develop a content marketing strategy and perfect it for your audience
We'd love to hear from you about your content marketing needs. Simply send us a message here.